View Changes Made to a Record in the History Tab
The history tab will be added to all TruServe sites on October 1st, 2015. It will detail changes made to a record by any user on the site. Changes made to a record before October 1st will not be visible.
Red = old or deleted data

Green

= new or added data
Activity Record Example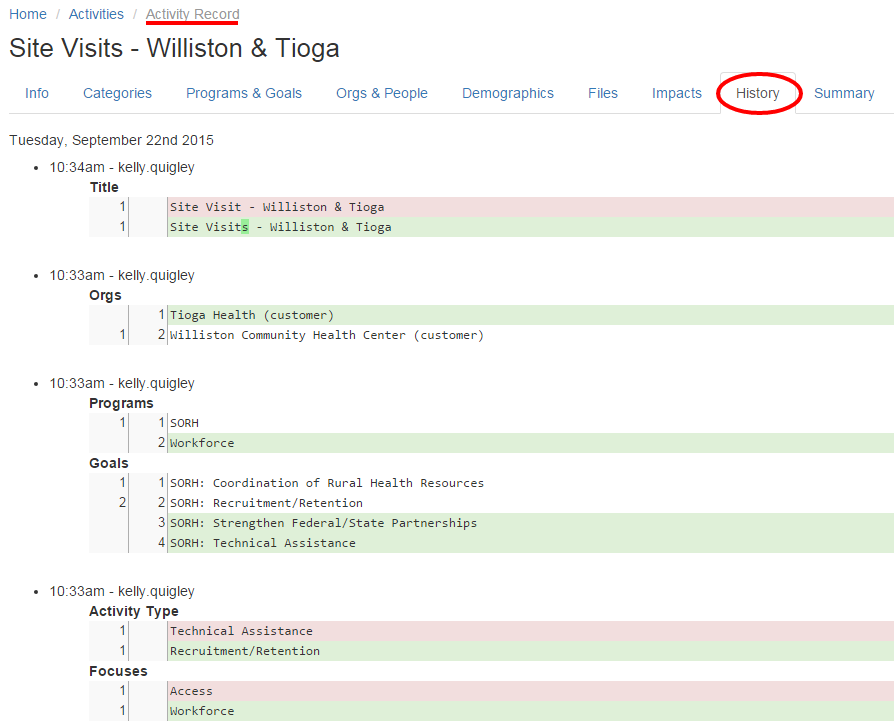 Template Record Example
Organization Record Example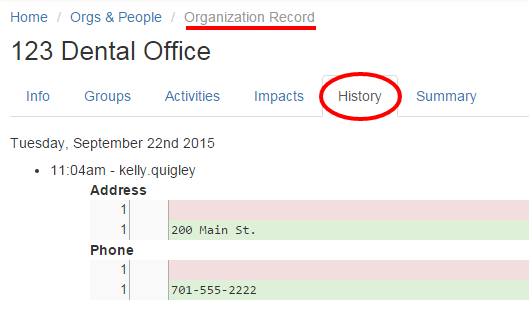 The history tab will also appear in group of orgs & people records, impact records, committee records and report template records.